OK, everyone is doing their best albums of 2010, best movies of 2010, worst runway dresses of 2010, favorite celebrity meltdowns of 2010, so who really needs to read another one of those blog entries? Here's something different - my favorite meals, snacks, and dishes of 2010 in no particular order...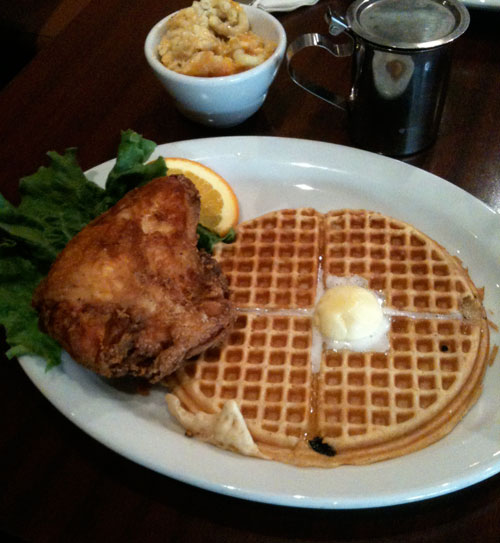 Chicken & waffles at Betty Jeans in San Francisco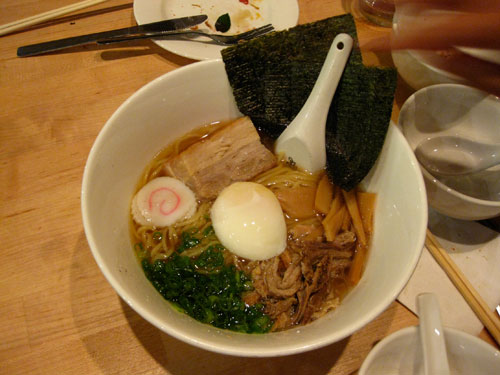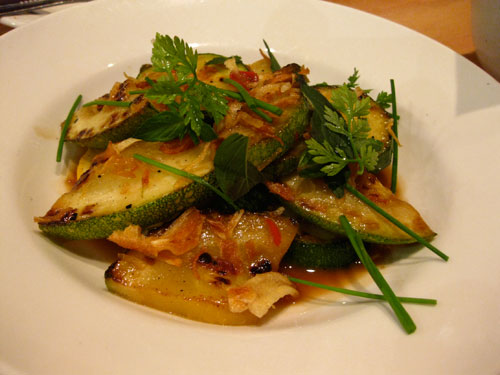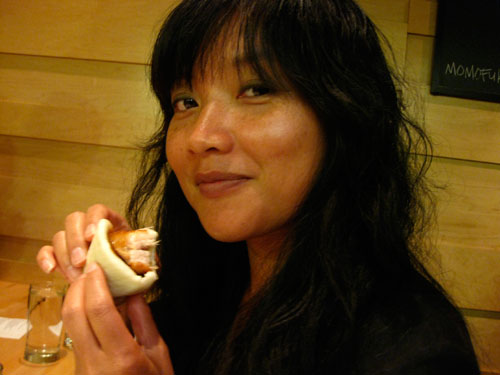 Ramen soup, grilled vegetables, and shrimp buns at Momofuku in New York.
Wreckfish at Applewood in Park Slope, Brooklyn NY.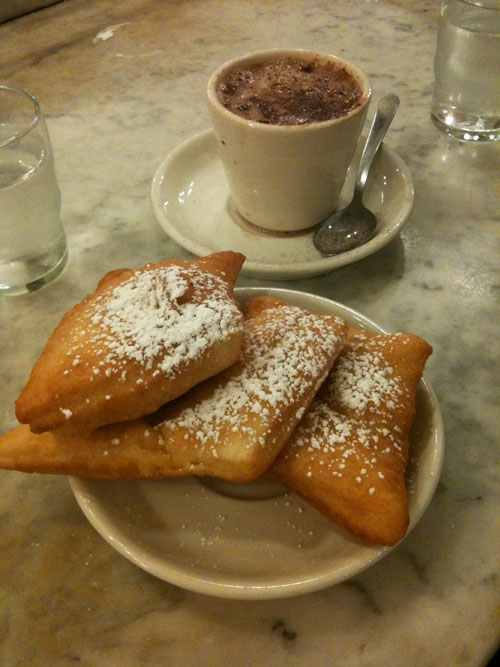 Beignets and hot chocolate at Morning Call, New Orleans.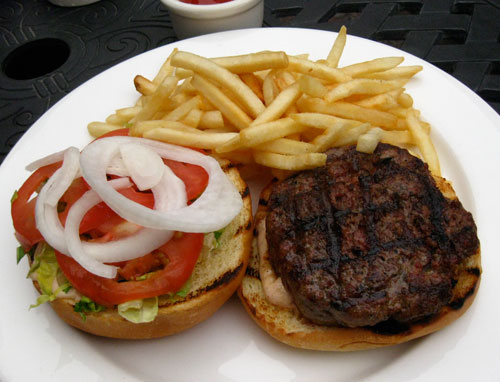 Vincent Burger, stuffed with braised short rib and smoked gouda, at Vincent in downtown Minneapolis. You'd be hard pressed to find a better burger in town.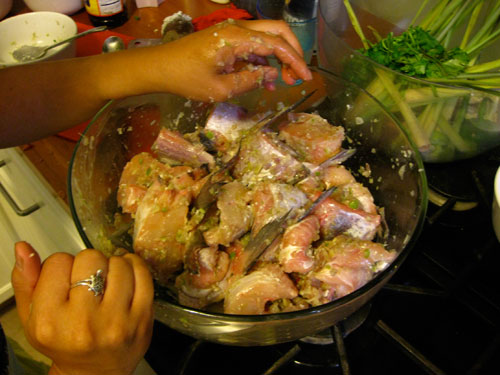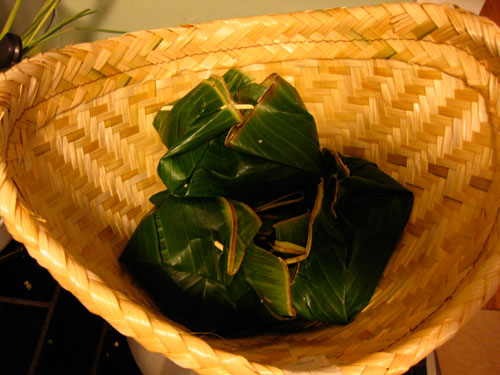 Homemade mouk pha, a Lao dish of catfish seasoned with lemongrass and dill, then wrapped in banana leaves and steamed.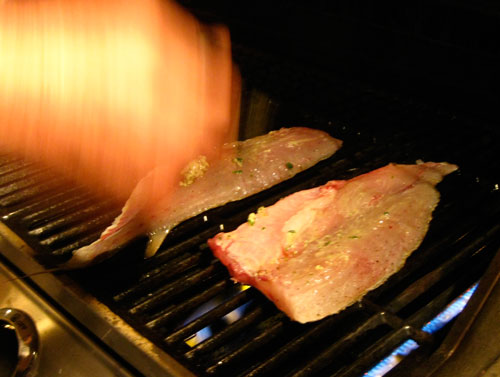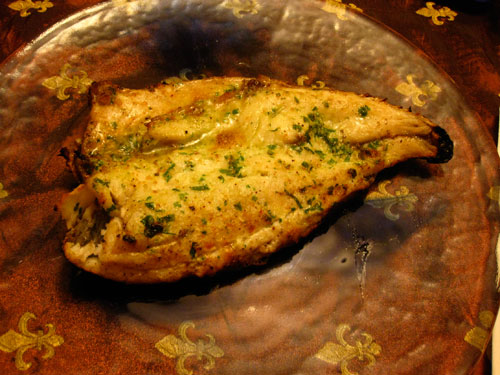 Redfish caught by Mali and grilled up by my Uncle Larry in New Orleans.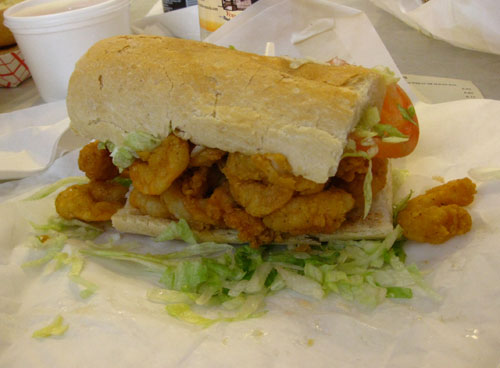 Shrimp po'boy at Parkway Bakery, New Orleans.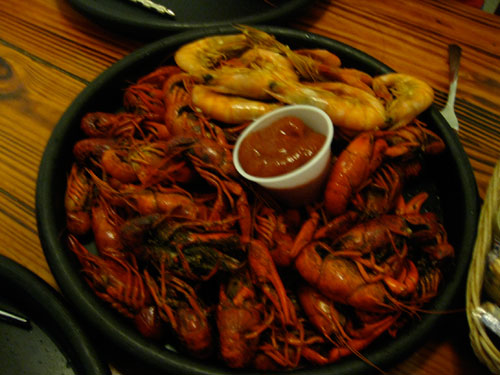 Crawfish and shrimp broil at The Galley in New Orleans.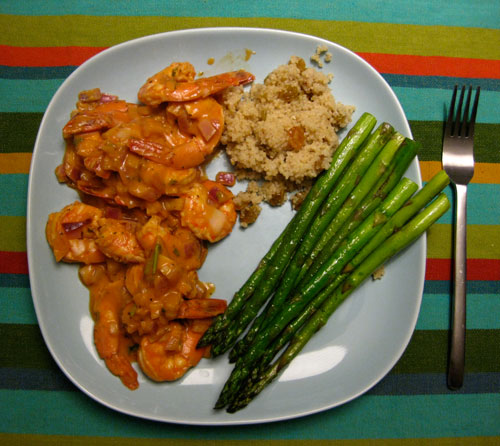 Moqueca de Camarao - a Brazilian shrimp stew with a coconut milk & tomato paste sauce. Super easy to make, super tasty.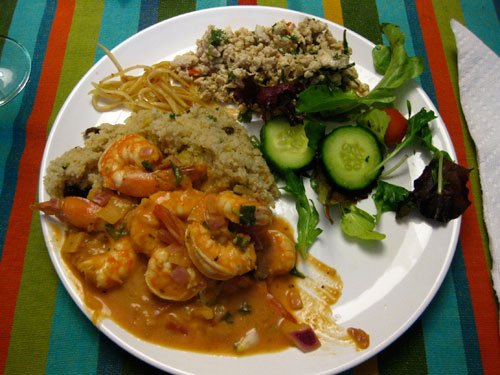 So nice we had to make it twice.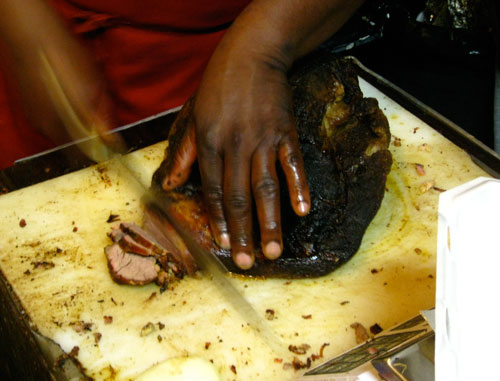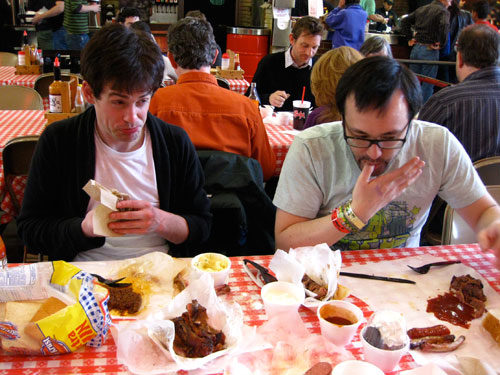 BBQ at Sam's and Rudy's in Austin, TX.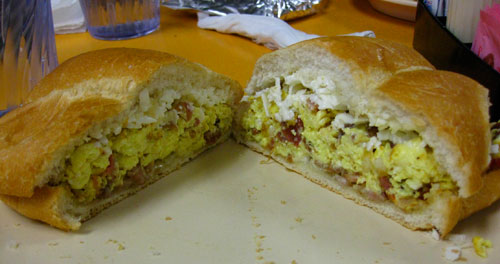 Breakfast torta at some panaderia or another in Austin, TX.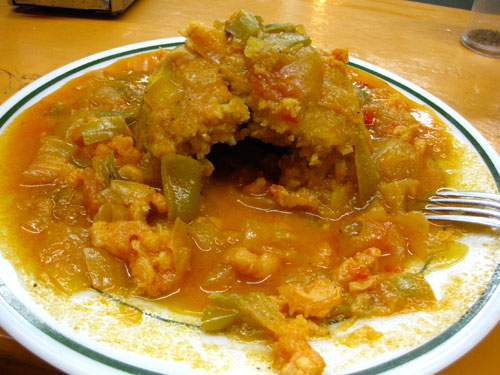 Mofongo at various spots in Puerto Rico.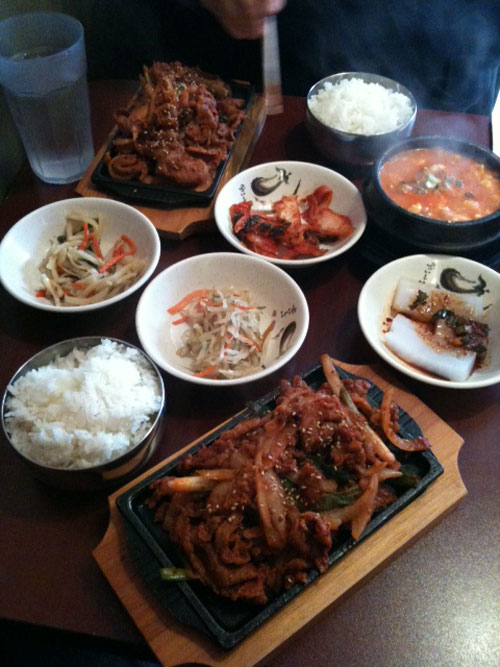 Korean BBQ at Kimchi Tofu House in Stadium Village, Minneapolis.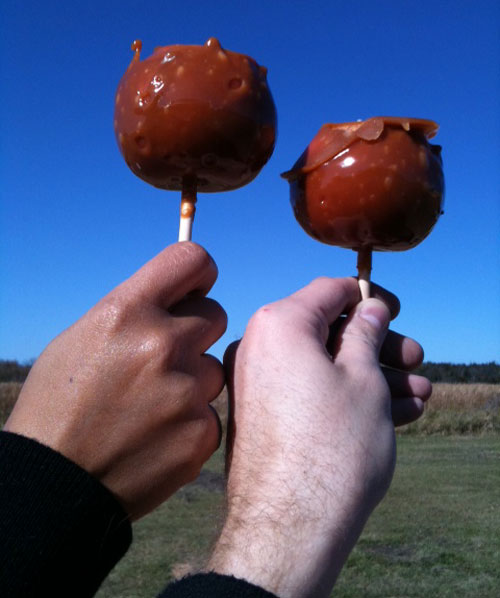 Caramel apples at Minnesota's Largest Candy Store in Jordan, MN.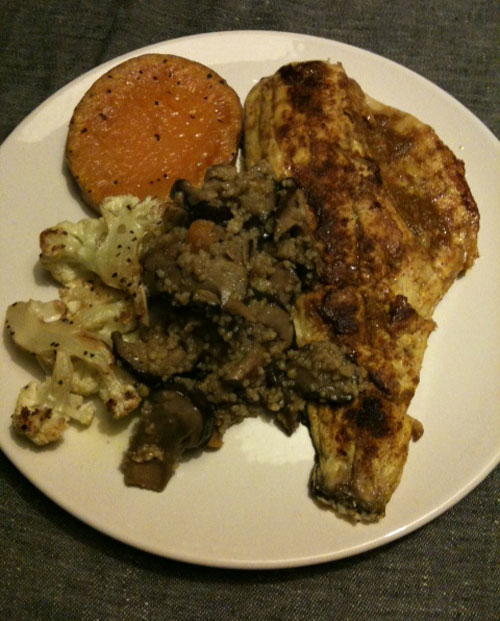 Grilled redfish (shipped up from Uncle Larry in New Orleans) with mushroom couscous, cauliflower, and squash.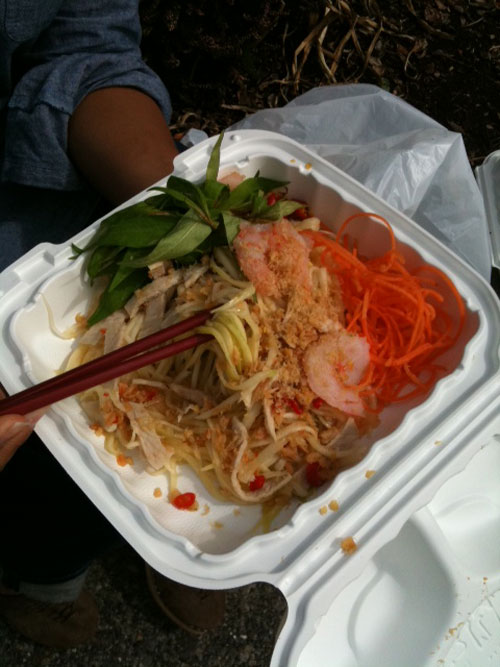 Green mango salad with shrimp from Phnom Penh Noodle House in Seattle's Chinatown.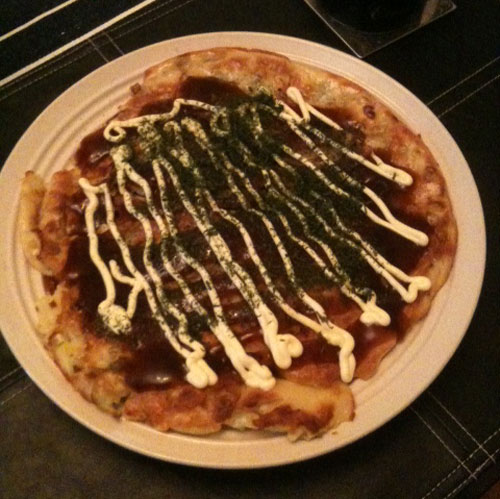 Okonomiyaki, an Osaka omelette with pork belly and green onions made fresh by our friend Takeshi!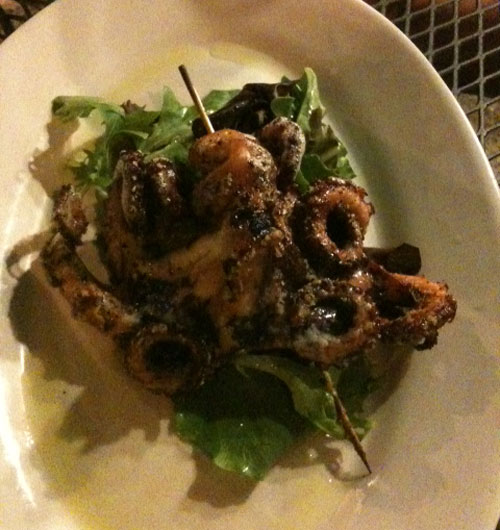 Grilled octopus from Butcher Block in Northeast Minneapolis.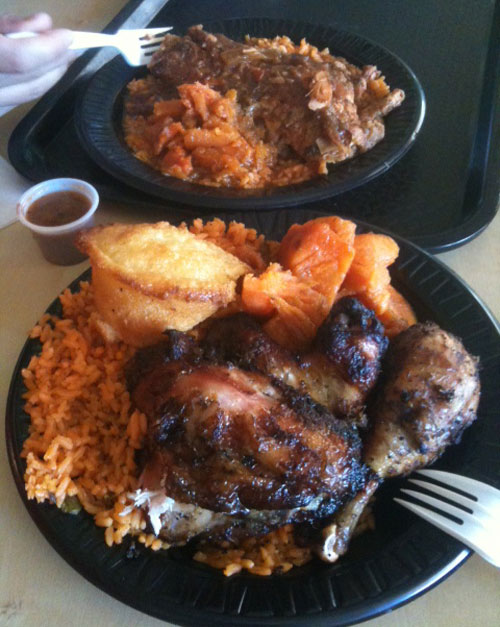 Red snapper, jerk chicken, and candied yams from West Indies Soul Food in Minneapolis' Midtown Global Market!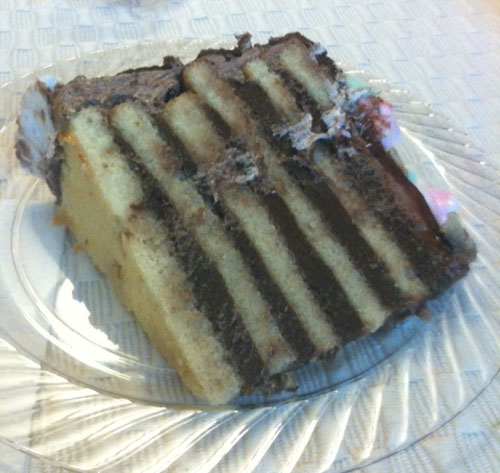 Chocolate Doberge cake from Gambino's in New Orleans.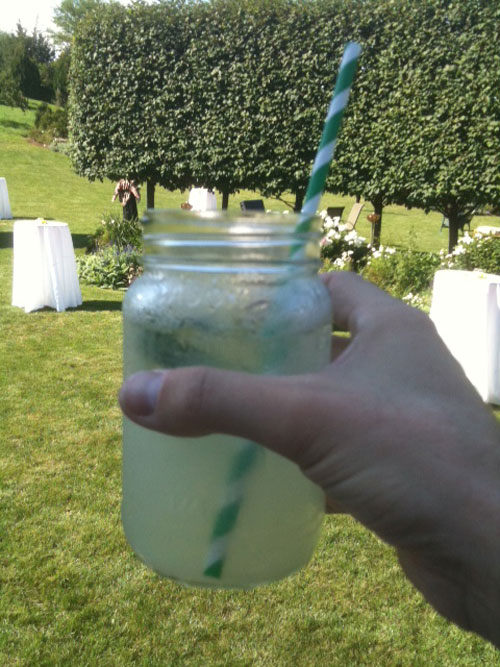 Fresh squeezed limeade served in a mason jar with a paper straw at a wedding I DJed in Connecticut. Brilliant.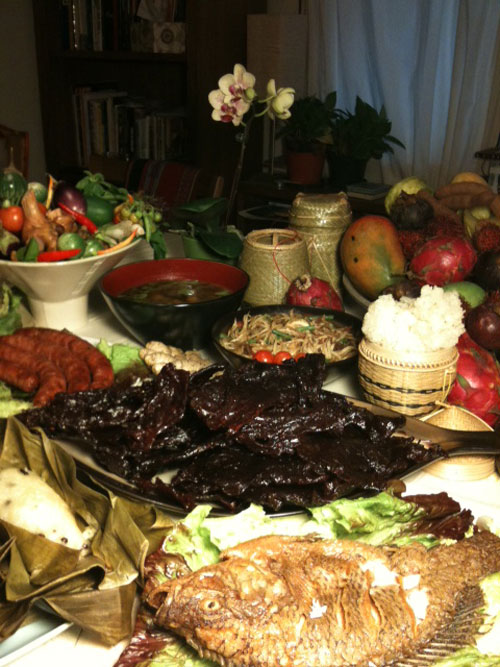 A feast of Lao dishes put together for a photoshoot to promote
Cool Jerk
.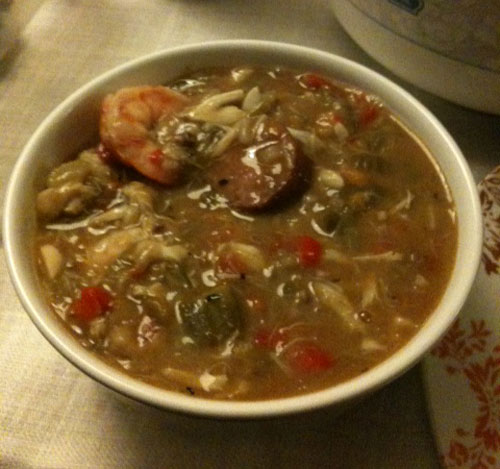 Mali made seafood gumbo with andouille sausage for my birthday. Perfectly done.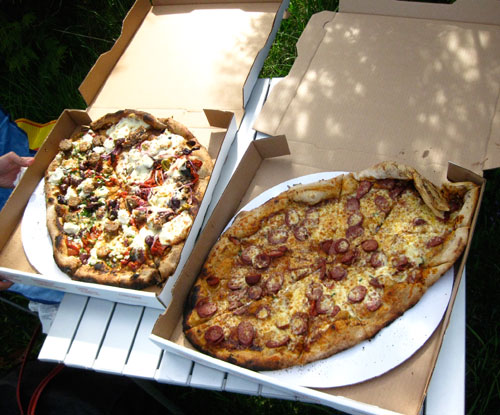 Pizza from the Pizza Farm in Stockholm, WI! This particular pair of pies were photographed on the day I proposed to Mali, helping make it the best meal of 2010.